Commercial:
John Piazza – Founder, Thirty750′s (Oakville, Ontario)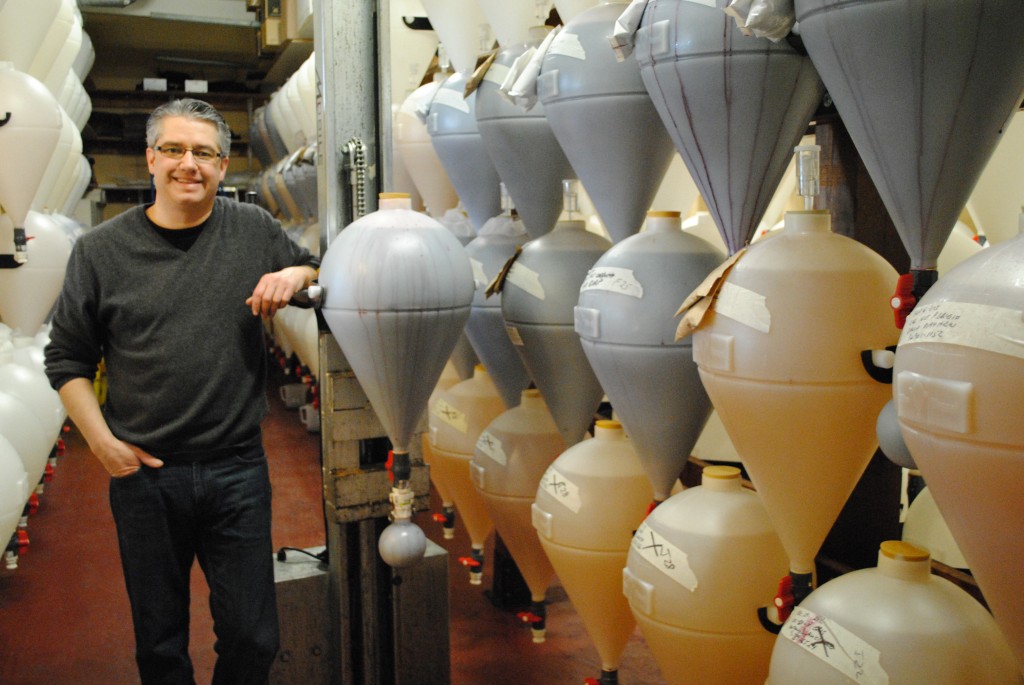 Mike Mohs – Fermentation Station (Dorchester, Ontario)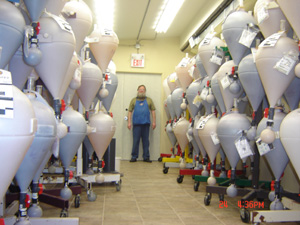 We have made more than ten-thousand batches of wine and beer in the V-Vessel. Using the V-Vessel has allowed us to make better wine and beer and we have the awards to prove it. The V-Vessel's unique lee collection system reduces the fermenting liquid-to-sediment contact area by 99.6%. We can "change the balls" on a dozen batches of wine or beer in less time than it takes to siphon from one carboy to another. In the picture there are 192 V-Vessels "on the go" occupying 25.3 sq m ( 260 sq ft ).
Richard Vaillancourt - Vignes de Vaudreuil  (Montréal, Québec)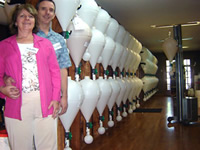 The V-Vessel System has generated a great interest from our customers right from the first time they see our installation. They are impressed with the simplicity of this revolutionary technology and they easily recognize the benefits of this new way of making wine: No transfer needed; Less risk of contamination; Minimize the contact with oxygen; less waste; and better results. For us, the V-Vessel System represents less work, saving on labor cost and, more importantly, more time dedicated to our customers.
Annette & Stephen Cowper – U-Cork It (Simcoe, Ontario)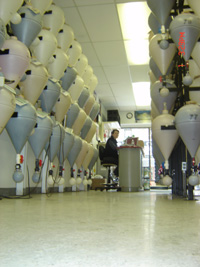 We have been using the V-Vessel since 1999. The biggest benefit is that it is less work than a conventional pail and carboy. Less effort to rack, less containers to clean, and less manpower required overall. Choosing to use the V-Vessel in our store was a decision that we have never regretted.
Arnold & Maureen Gulland – Your Wine Shop (Delhi, Ontario)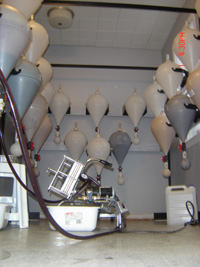 We have been using The V-Vessel System in our fermentation room since opening. The V-Vessel System makes our job so much easier because it eliminates the numerous racking steps required with the traditional way of fermentation pails and carboys. The V-Vessel System is a conical fermenter which draws sediments toward the ball at the bottom which can be easily changed and replaced. The unit's are easily stored by mounting them on the wall and thus eliminating clutter. The end result is a clearer, smoother wine with a more professional look for our customers to enjoy.
Elena Miller – RJ's Market (Sault Ste Marie, Ontario)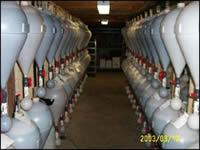 The V-Vessel System is a wonderful addition to the wine and beer making industry. We have the extra time to spend on customers and produce a high quality product, instead of spending half the day washing pails and carboys. I love the fact that the wine isn't exposed to oxygen for long periods of time while racking or adding the finings. If I had any skepticism about the system, it was quickly abolished after using it for the first time.
Michael Bélair - La Cuvée (Magog, Québec)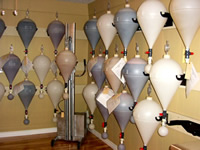 I use the V-Vessel System in my store where people can come to make their own wine. I like it because it takes less time to work with the V-Vessel than any other piece of equipment. No more racking, and I can attach my filter or my bottle filler directly to the vessel.
Residential:
Andy (Johnson City, Tennessee)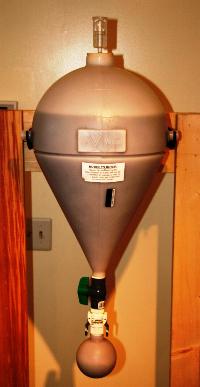 After one batch I already love this fermenter. You can see by the pictures how easy it is to use. Racking to a keg is a snap! Thanks for a great fermenter.
Ken Middleton & Emmy Johnston (Jensen Beach, Florida)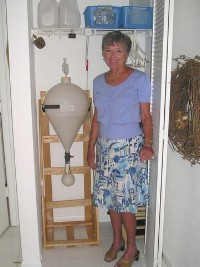 You can count us as satisfied users of your V-Vessel System. We have had many batches of good wine from it.
Danny Phelan (Australia)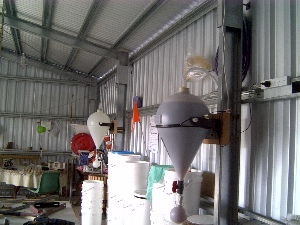 I've put the V-Vessels up in my shed. I bought them to use for wine kits and my own wine when I pick my grapes.
Ted Carlson (Palm Coast, Florida)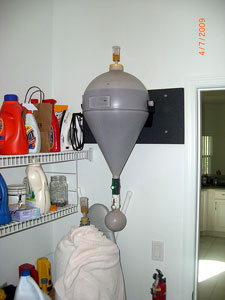 With limited space in the house, the V-Vessel works like a charm in the laundry room.